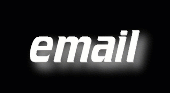 Lightswitch Band Members
Lightswitch is a local band from Jacksonville, FL. There are currently two members; Lee and his brother Jp. Lightswitch produced one CD of their old style, that was released in July, 1999. Lee and Jp are currently writing new material for a new CD, so keep checkin' for more info. If you want one of the old CD's, email us on our comments page. Thanx.
Lee - Lead Singer/Guitarist
JP - Drummer
Enter your email address below to receive the ightswitch newsletter, free of ads I might add. So to get the latest on shows, CD's, and other Lightswitch related news, sign up now! Or you could just lose out and be stuck at home listening to the radio, it's your choice.